Decide where to play
Oh Marbles game launches and takes you to the play room. When you launch the PLAY button in the bottom right corner your first choice will be where to play. The first match is played in the play room. As you gain experience you can begin to play in more places such as the garden, a tree house and a junk yard. It's sort of like growing up and learning to explore your world.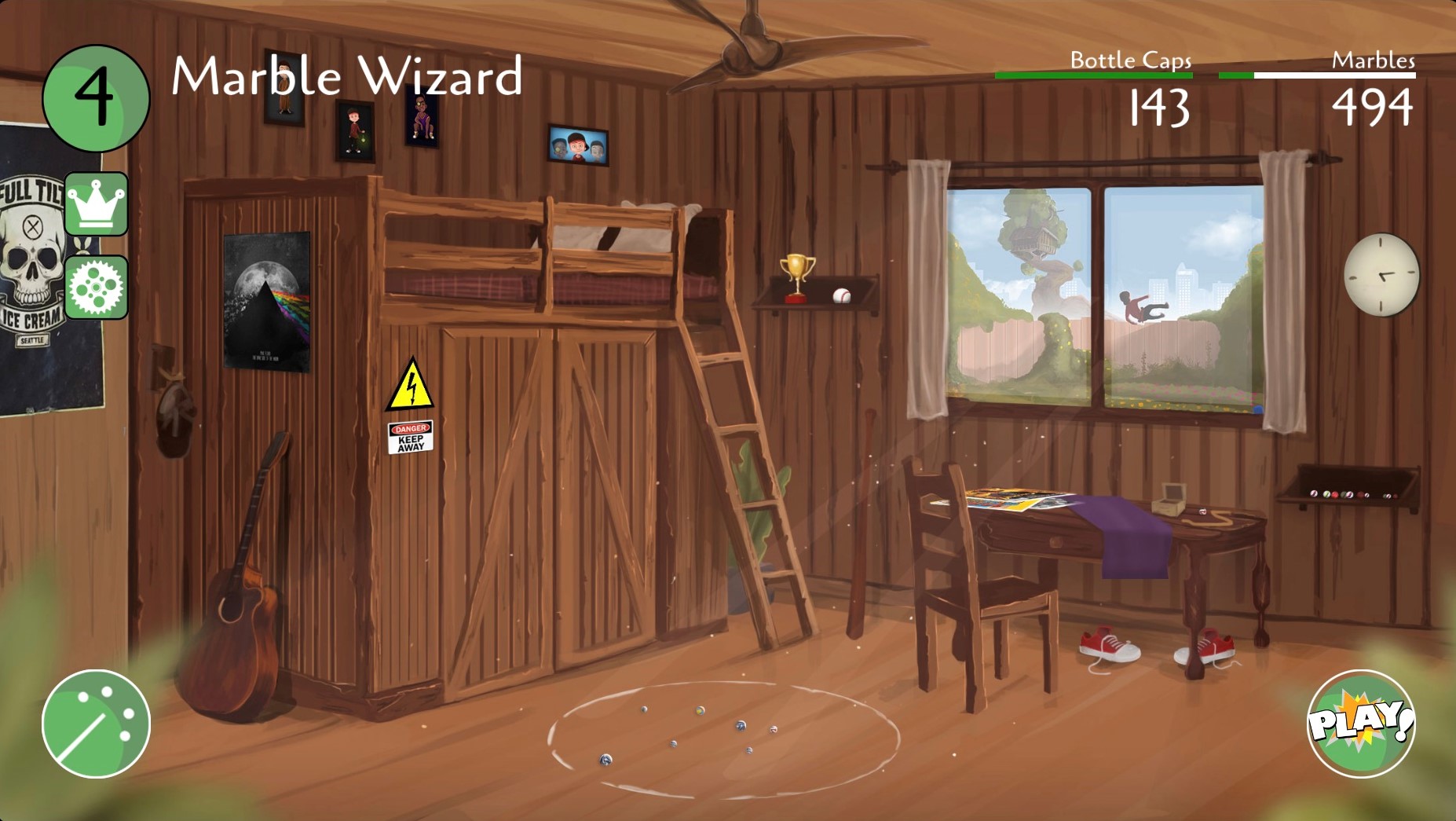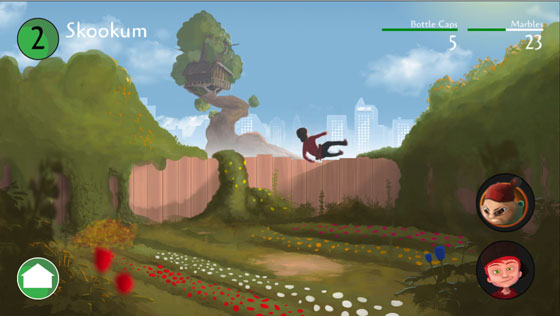 Pick your game
There are three types of games; ringer, ring-taw and dropsies.
The objective in Ringer is to knock marbles out of the ring. Your turn continues so long as your shooter remains in the circle. This is the only game available when you first begin.
Once you have accumulated enough marbles you can play Ring-Taw. The objective is still to knock marbles out of the ring, but your turn only continues if your shooter remains in the outer circle.
Dropsie is the third game. This advanced game has a different style of play. Instead of shooting your marble into the ring with a flick, you touch the screen with two fingers and "drop" a marble over the marble you wish to hit. The collisions will send marbles out of the ring You get one "drop" per turn.